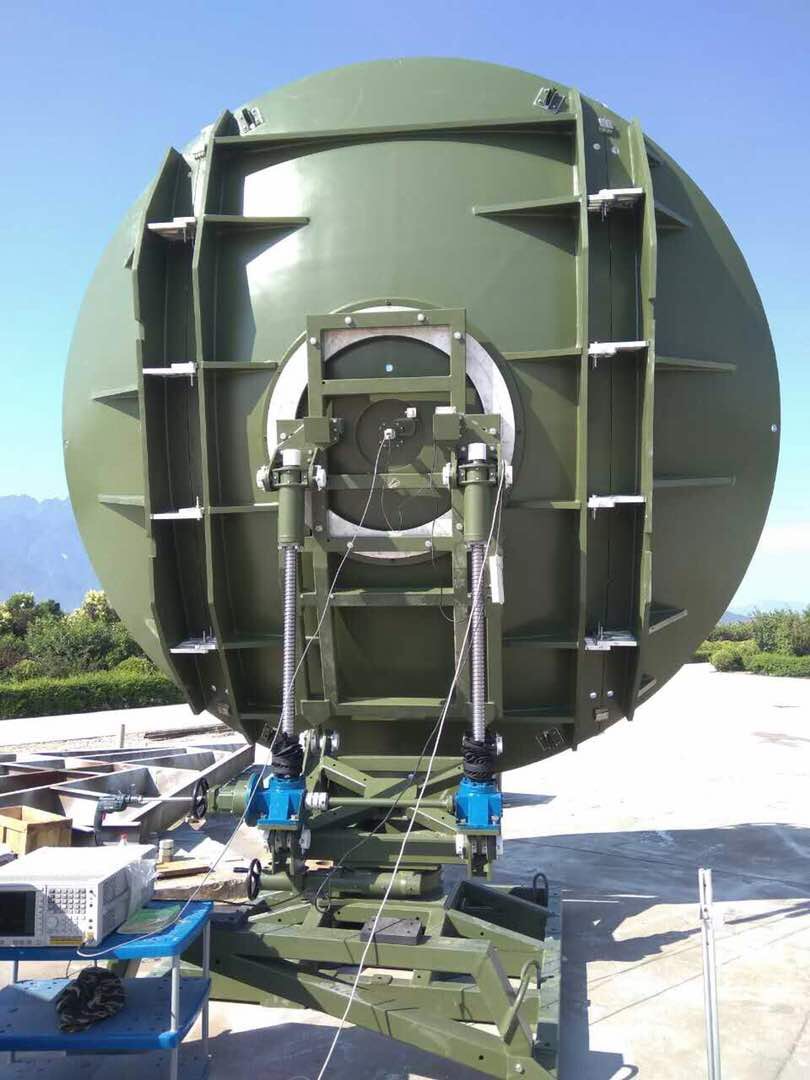 Alpha Satcom offers antenna designs with precision stretch formed panels, fabricated on aircraft tooling with a choice of feeds, and with a variety from two ports to six ports, operating at standard, extended and hybrid frequency bands:
 Six Port Ku/DBS.
 Monopulse.
 X-band Low PIM.
 High Power.
 CP/LP Switchable.
 Intelsat Epic NG Low Pim.
 And the list goes on!
In response to our clients' requests
 Pedestal mounted azimuth jacks on all antenna sizes for ease of re-positioning.
 A safety staircase to the upper platform.
 Generous hub volumes that enable you to install electronics.
 Two position, 180 degree azimuth coverage is a standard feature.
 All metric hardware and more.
Additionally, besides the Limited and Full Motion antennas that range from 6.2m to 13.2m, our VSAT applications are supported with 0.75, 1.2 and 1.8 meter SMC antennas, Manpack antenna systems, and a variety of COTM antennas for both terrestrial and maritime applications.
Alpha Satcom can also assist with upgrading your current antenna system to communicate with new extended band satellites.
Being the oldest is great! We know what has worked well, and what doesn't, saving you the grief of guessing. We may be old but we like new.
Contact Alpha Satcom Today!