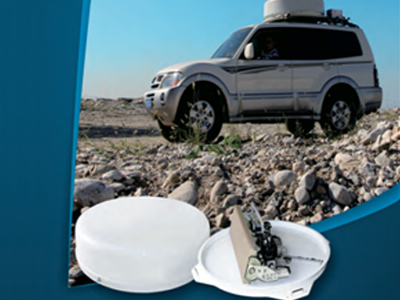 Land Mobile Systems – COTM
ASI T650 Land Mobile-Waveguide Horn Array Antenna
The T650 Land Mobile Communication Panel Antenna uses high accuracy GPS/INS integrated attitude azimuth measurement technology to provide 2-axis precision control.
ASI 90 Land Mobile-Ring Focus Antenna
ASl 90 COTM Ku-band Antenna system is a carbon fiber, ring focus dual reflector system. It provides superior gain, is highly robust and has excellent tracking capability via an integrated GPS/INS tracking system.
Contact Alpha Satcom Today!