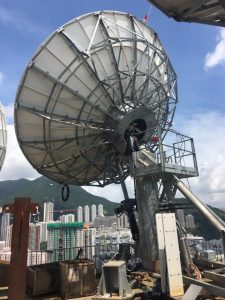 The acquisition of an earth station is not an insignificant investment and, if the antenna is properly designed and fabricated, should provide many years of service generating significant revenue.
However, like other mechanical items such as automobiles, air conditioning systems, and similar devices, they must be taken care of to receive their full value.
A maintenance program can be viewed as an insurance policy to provide to the owner the means to achieve the maximum life of product at the lowest operating cost. The cost to repair various sub-systems can far outweigh the cost of an antenna bi-annual maintenance health checkup.
YOU HAVE MADE A LARGE INVESTMENT; DOESN'T IT MAKE SENSE TO PROTECT IT?
Full service, preventative maintenance, is a wise and important consideration that enhances the life expectancy of the system. In addition, by products of such a program are the prevention of equipment failure, lower cost repair bills and possible injury to your staff.
Plans are customizable.
Contact Alpha Satcom Today!