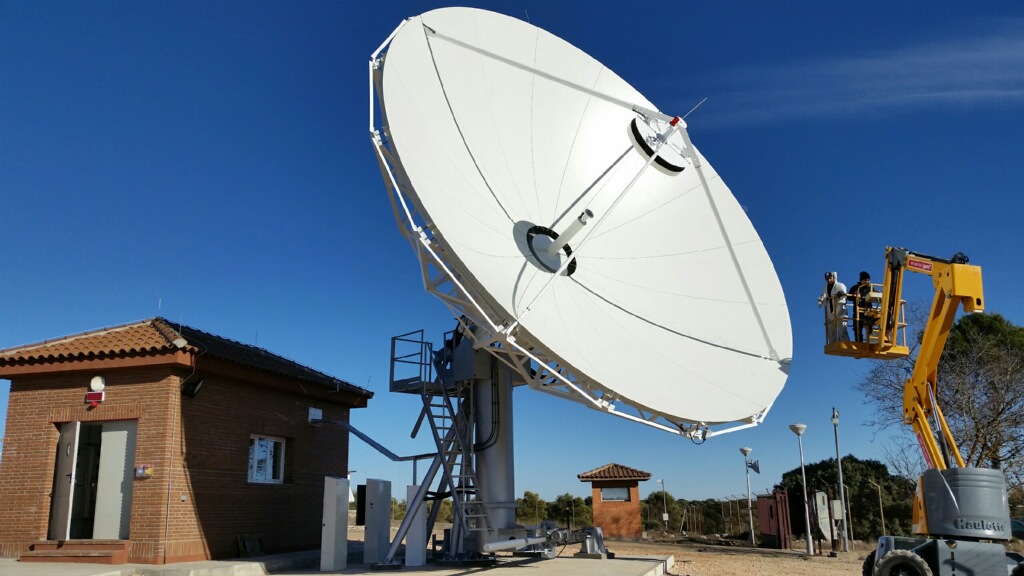 Engineering, Craftsmanship and Service
Alpha Satcom, Inc. provides a wide range of large antenna solutions in C-Band, X-Band, Ku-Band, DBS, Ka-band and Low Pim.
Our antennas deliver the best quality performance signal to any end user by their efficient transmit and receive design.
Antenna sizes include: 6.2-meter, 7.3-meter, 9.0-meter, 11.3-meter and 13.2-meter.
Our Antenna Features:
Hot dipped and/or spray galvanized as required.
Azimuth jack is attached to the pedestal for ease of one-man re-positioning between the two 120° segments that provides a total of 180° travel.
Convenient and safe staircase to upper maintenance platform.
High strength, stretch formed, double contoured, low weight aluminum panels fabricated on new aircraft quality tooling.
A wide variety of feeds.
Three-year warranty.
Full Motion and XY Pedestals
We are pleased to announce that, in addition to our proven line of Limited Motion Antennas, we are able to bring to the marketplace a proven line of full motion and XY pedestals for those programs which require expanded azimuth coverage and LEO operation.
Four motor counter weighted, two motor counterweighted and two motor without counterweights are available depending on the application and are available from 13.2-mts and down. The XY pedestal is currently designed for 6.1-mtr and smaller reflector sizes. All the above noted pedestals are proven products and we have recently provided a two motor, full motion, 9.0-mtr, Four Port , C-band, LP, antenna.
The systems can be engineered to what ever your requirements are, for full motion antennas, so let us know how we might be able to support you.
---
Brochures
Contact Alpha Satcom Today!