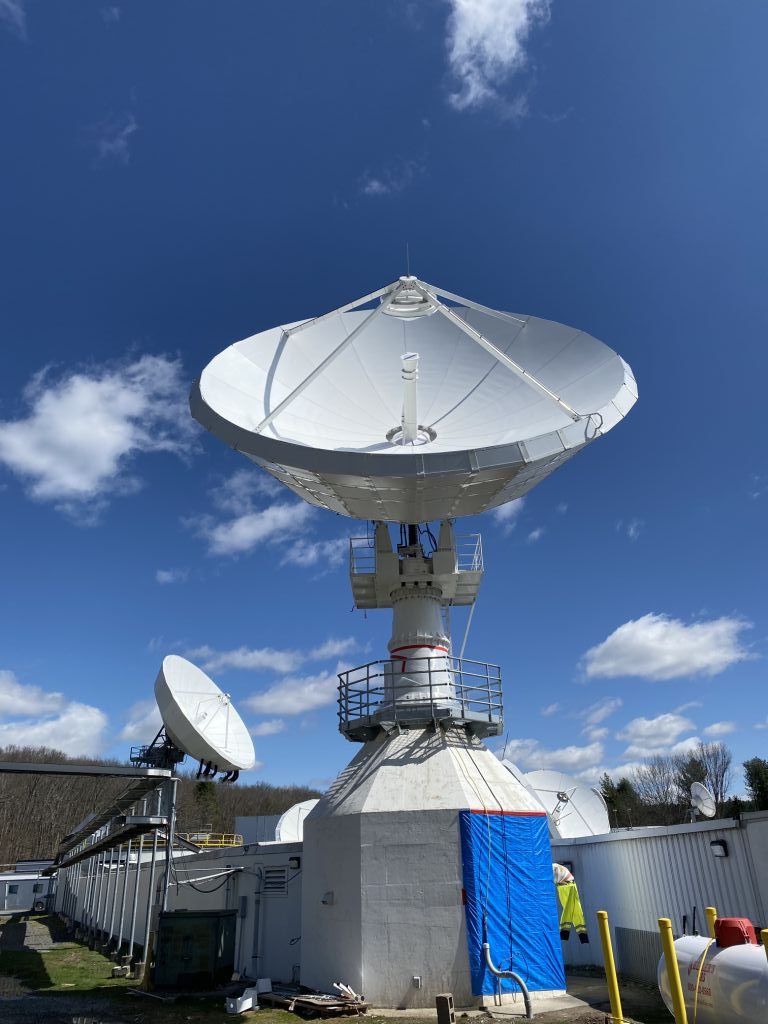 ---
Alpha Satcom has a mature and proven line of full motion, turning head pedestals, in various configurations to meet your specific requirements. These full motion antenna systems are available in configurations with either four or two motor drives, with or without counterweights, and are currently capable of supporting reflector sizes from 13.2- meter to 4.8-mtr reflectors operating at all frequencies.
Four, high quality, Rothe Erde external Slew Ring Bearings, are supplied on all four axes (two elevation and two azimuth) on the four-motor configuration and a single Slew Bearing is provided on the dual pinion single drive motor turning head. The elevation coverage on the dual pinion design is provided by means of a single low back lash, self-locking mechanical screw jack as typically seen on Limited Motion Antennas of the same size.
The pedestals are ACU agnostic and can be interfaced with either Smart Step Track or Mono-Pulse systems as the program demands.
As a point of interest, a special pedestal with a third 7.5-degree motorized axis is also available for LEO operation with medium sized reflectors is also available.
---
Contact Alpha Satcom Today!