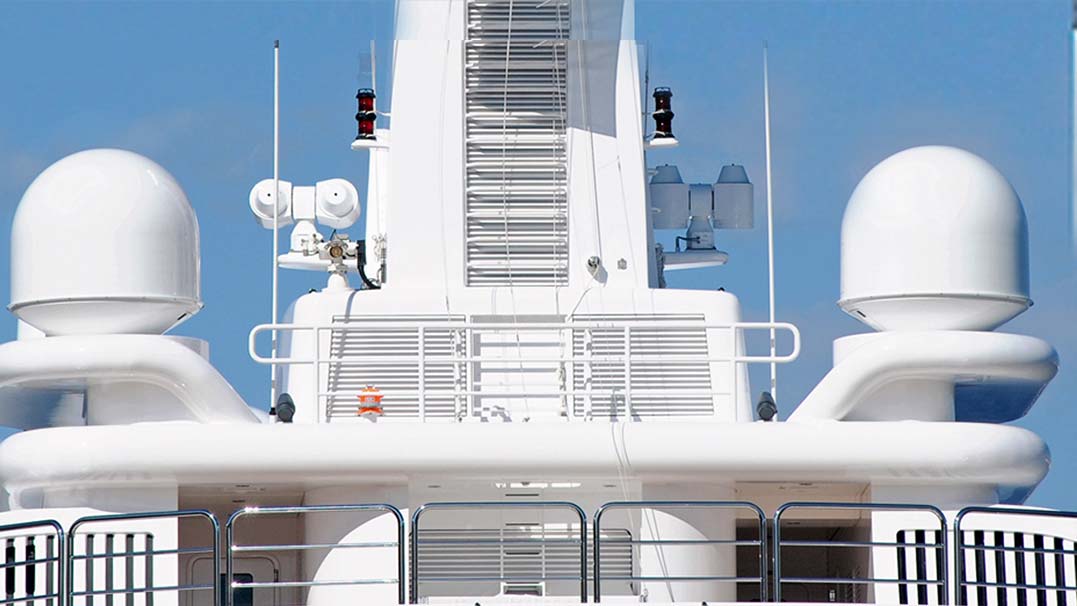 Maritime Solution – Accurate and Reliable
The maritime COTM systems are carbon fiber, parabolic, ring focus dual reflector systems providing superior gain and excellent tracking capability via an integrated GPS/INS tracking system.
Our Ku-Band Maritime IP120 and IP180 antenna systems adopt high accuracy inertial navigation and cone scan peak tracking integration technology which makes the antenna beams point at the satellite in rough sea conditions or in the satellite zenith state.
High accuracy GPS/INS integrated altitude azimuth measurement technology.
3-axis stabilization, 5 axis tracking, gear drive.
ODU takes IP67 design dehumidification device.
Built-in lightning protection.
Contact Alpha Satcom Today!